BY: Matthew Ogle | VYPE
Junior Riley Rayome is gradually becoming a staple in a long line of acclaimed athletes at The Woodlands.
After taking gold at the UIL State Tournament last Winter, Rayome has subsequently set the stage for this season with style. This past weekend – her birthday weekend, no less – she won the Preseason National Tournament for USA Wrestling (115 weight class), and became the first TWHS student to earn the title of Most Outstanding Wrestler at the tournament.
Despite the precedent she's already established, Rayome remains determined.
"I try to stay humble and realize that there are still things that I can accomplish," she said. "I try to look at it as if I'm not done yet. There will always be someone better than me, so I just need to keep going. Once I accomplish something I just try to set a higher goal, which means I can't let off the gas."
Given the presence she has on the mat, it comes as no surprise that this junior Highlander will be the wrestling team's captain in the upcoming season – a role she doesn't take lightly.
"The pressure is high, but I do enjoy it," said Rayome. "There's a lot that comes with being a potential role model and setting an example for the team, but that's part of what makes it fun. I like being able to have that control, and being able to say 'I've done these things, I've been places'."
"It also helps me to improve my leadership skills. I just enjoy helping people see what this sport can bring them, in order to help them see out their own visions."
Considering her father, Jeffery Rayome, is her wrestling coach at The Woodlands, it's not hard to see where Riley got her dedication to the sport from – dating all the way back when she started in second grade.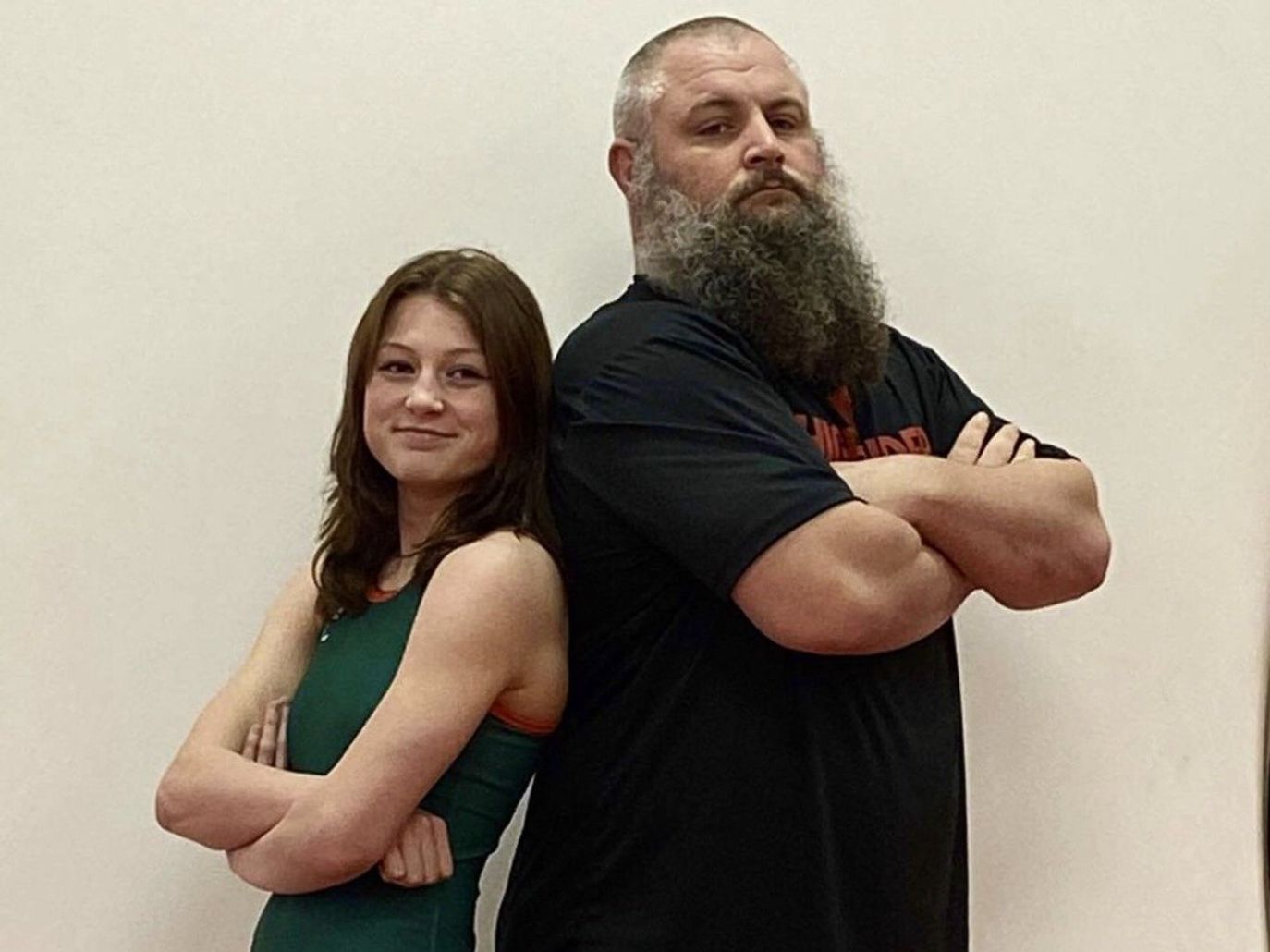 Riley Rayome with her father, Coach Jeffery RayomePhoto provided by Riley Rayome
"He (Rayome's father) is the reason I started wrestling," she said. "I would watch his practices as a kid, and seeing his passion made me want to go into it. Now that he's my high school coach, I love having him in my corner. It makes me feel like I have a lot of trust in my matches, because I know that I'll have the best person possible backing me up."