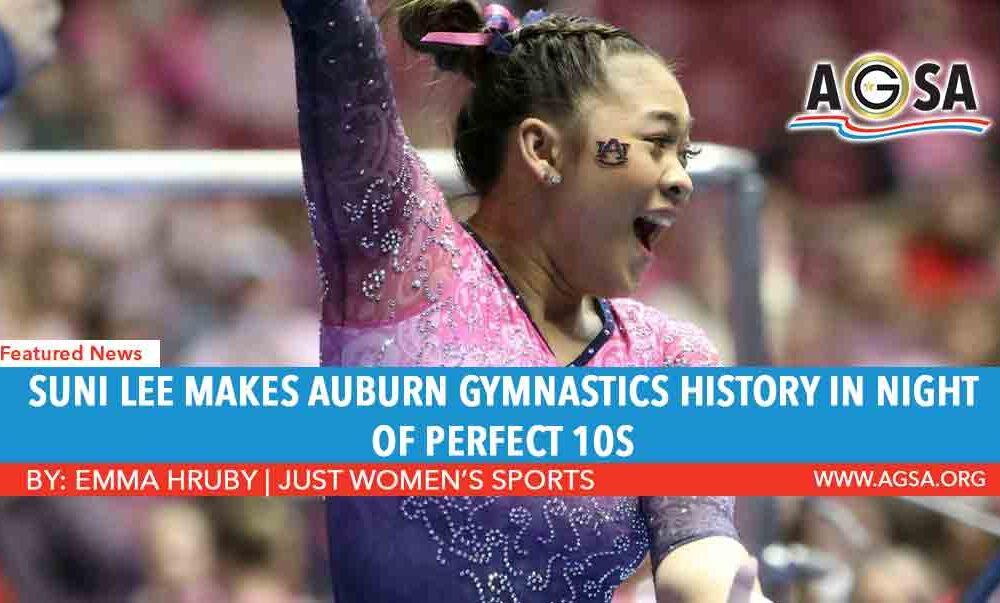 By: Emma Hruby | Just Women's Sports
Suni Lee recorded two perfect 10s on Friday night, adding to a total tally of nine perfect 10s on the night.
The two were her first 10s of the season, coming on bars and beam. In total, Lee has eight in her collegiate career, the most in Auburn women's gymnastics history. Despite the 10s, Auburn fell to Alabama in the overall meet scores.
Florida's Leanne Wong also posted two 10s on the night while Maile O'Keefe, Luisa Blanco, Aleah Finnegan, Sierra Brooks and Abby Heiskell all recorded 10s in their respective meets.