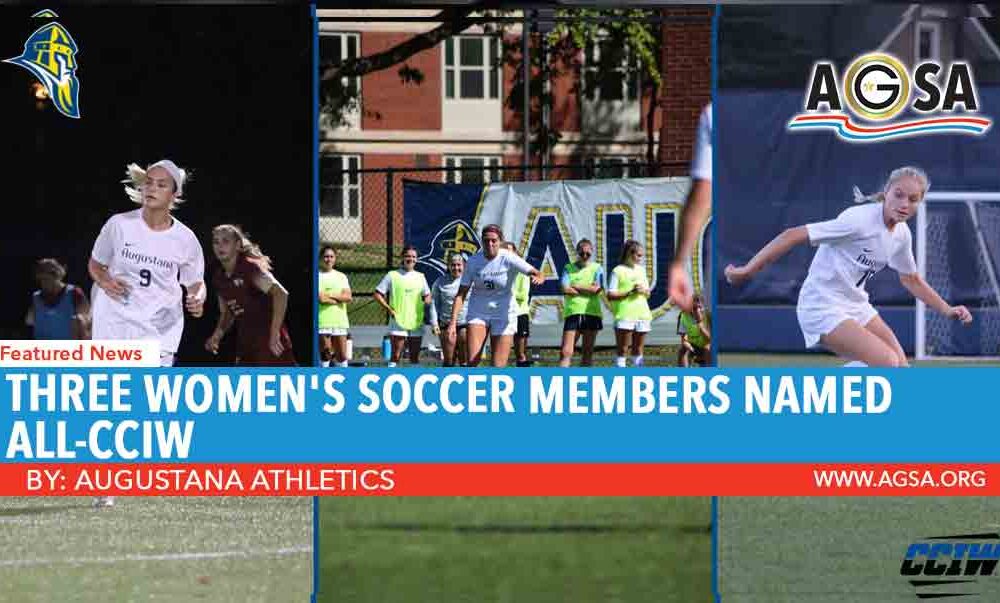 Liesl Whitener, Molly Fank First Team and Kayla Garcia Second Team were named CCIW All-Conference on Tuesday
APERVILLE, Ill. — Liesl Whitener, Molly Fank, and Kayla Garcia of Augustana Vikings women's soccer were named to the CCIW's all-conference teams on Tuesday, with Whitener and Fank earning First Team honors and Garcia earning Second Team.
Whitener led a balanced Vikings offensive attack in goals this season with four that included one game-winner. She was the team leader in assists with four and was the top points-getter with 12. The sophomore started all 16 games played this season and was second on the team in both shots and shots on goal. In league play, she ranked in the top ten in four different categories, including second in assists and seventh in shots.
Joining her on First Team, Fank played a pivotal role on the defense side that helped the team ranked third in goals allowed this season. The junior anchored a defense that posted five shutouts this season and held opponents to just 1.13 goals per contest. She had one goal on 11 shots this year.
Garcia joins her teammates on the All-CCIW selection list on Second Team after finishing second on the team with three goals during the regular season. The junior from Rock Island started all 16 games played this year and led the team in shots (47) and shots on goal (24). She ranked third in the conference in 2021 with two game-winning goals.
This year's selections makes it three straight seasons the Vikings have placed three members on the all-conference list. No CCIW selections were made in 2020 due to COVID-19. Senior Anna Bross was also named a recipient of the CCIW's RESPECT Award.