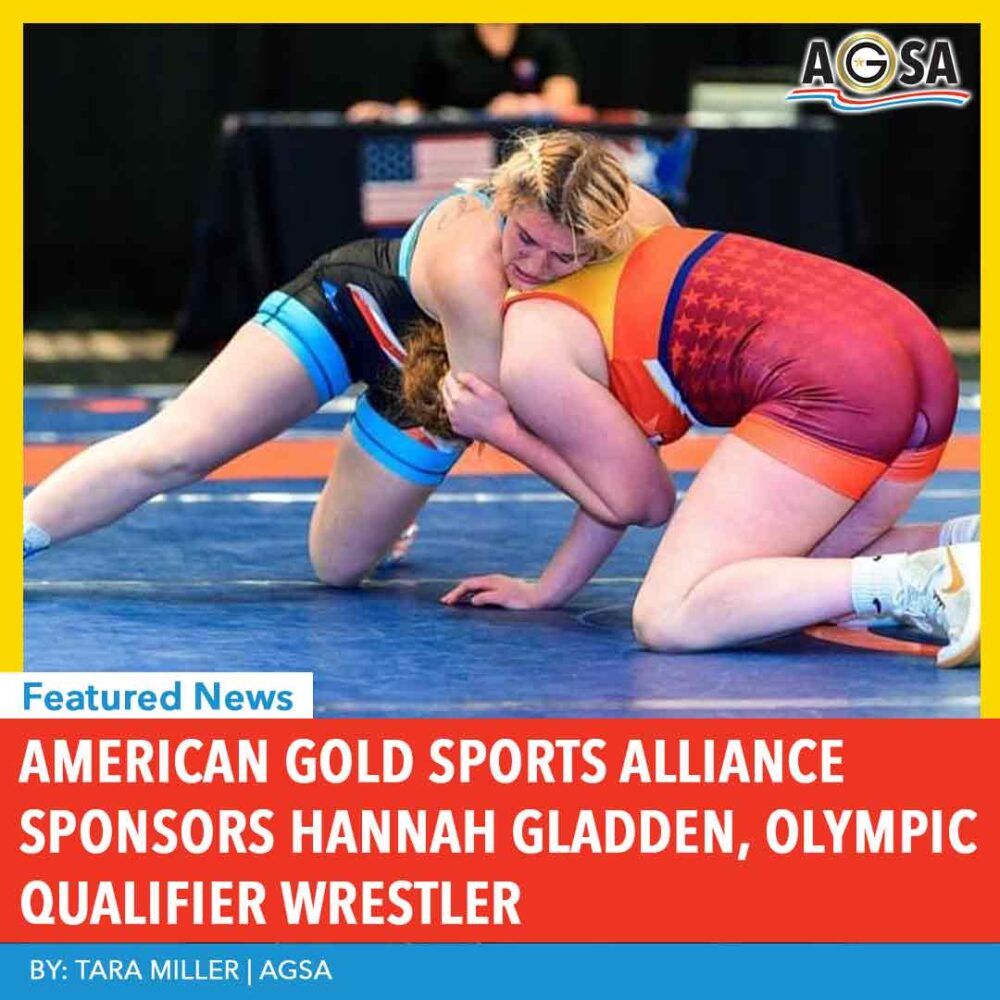 By: Tara Miller | AGSA
Hannah Gladden is a 24-year-old athlete from Gadsden, Alabama. When she first started wrestling as a freshman in high school, she was the only female wrestler in her school. Through hard work and dedication, she became the first girl in the state of Alabama to compete in the Alabama High School Wrestling State Tournament. Today, Gladden is a 2x National Team Member, 2016 Olympic Trial Qualifier, 2014 Pan American Champion, 2018 Pan Am Silver Medalist, and 2019 US Open Runner-Up.
Now, Gladdan's sights are set on something much higher, qualifying for the USA National Women's Wrestling Team and earning a spot on the USA Olympic Wrestling Team. However, without a sponsor, the costs of competing in the upcoming tournaments were more than Gladden could do on her own. That's where the American Gold Sports Alliance decided to step in. When President Steve 'Sid' Caesar learned about Gladden's National Team and Olympic quest, it all just made sense. "When I first saw her story, I instantly knew that AGSA would be a great partner to help her reach her goals," said Caesar, "She's a hardworking, dedicated young woman who inspires others to push themselves and achieve their dreams. That's what AGSA and our Wrestling For Gold Initiative (WFGI) is all about – supporting wrestlers so they can inspire other wrestlers."
In addition to AGSA's sponsorship, Gladden set up a GoFundMe page so others could help her with the costs. In just two days she already collected over half of her goal. "It's just so incredible," Gladden told AGSA, "the wrestling community is excellent. It's one big family and everyone supports each other, no matter where you are from."
Gladden will compete in the final qualifier March 26-27 in Fort Worth, Texas. When she finishes in the top two of her weight class she will then move on to compete in the Olympic Trials, the first week of April. Gladden will then participate in the US Open in Las Vegas, looking for her spot on the Olympic team. It's a long road ahead for Gladden, but with the American Gold Sports Alliance's help, her chances are looking up.
If you would like to help Hannah, please consider donating to AGSA at www.agsa.org/donate and select 'Hannah Gladden Wrestling' in the subject. 
The American Gold Sports Alliance is a 501c(3) Sports Foundation.