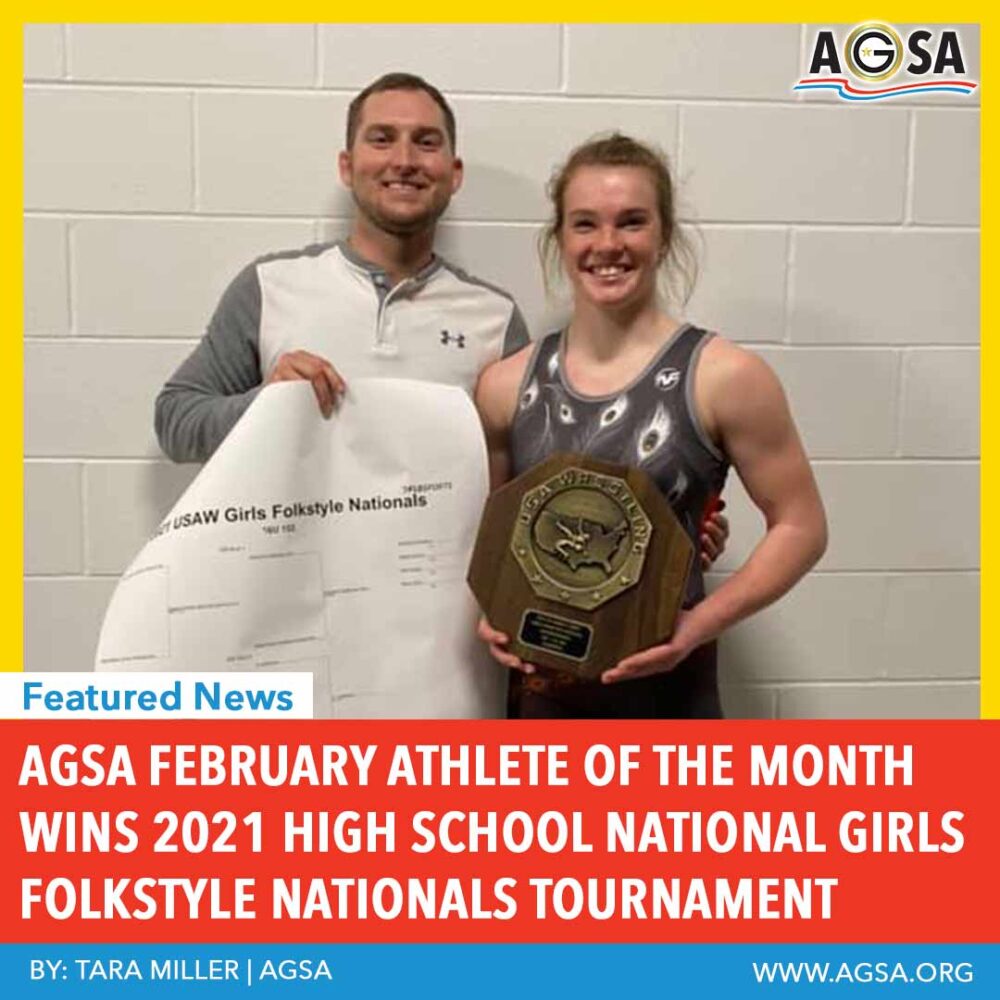 This past February, Samantha Spielbauer was chosen to be the American Gold Sports Alliance's Athlete of the Month. Sam plays varsity basketball, while also competing as a wrestler at Clayton Ridge High School in Guttenberg, Iowa. Even though this is her first year of wrestling, Spielbauer surprised everyone by winning her first-ever state wrestling championship during the third annual Iowa Wrestling Coaches and Officials Association's girls state tournament. Building upon her successes, Sam competed 2021 High School National Recruiting Showcase and Girls Folkstyle Nationals Tournament on March 27th and 28th.
Through her hard work and dedication, she succeeded in becoming the 2021 152lb 16U Girls Freestyle National Champion! Sam pinned her first opponent in the first period. Her second opponent was a state champion from Virginia who she pinned in the first period. Her third opponent was a 2x state champion from Tennessee who she also pinned in the first period.
Sam continues to impress everyone around her. Most recently, she earned a spot on 2021 All-Iowa Girls' Wrestling Team.
We are excited to continue watching her journey and seeing where she goes next. From all of us here at AGSA, congratulations Sam!