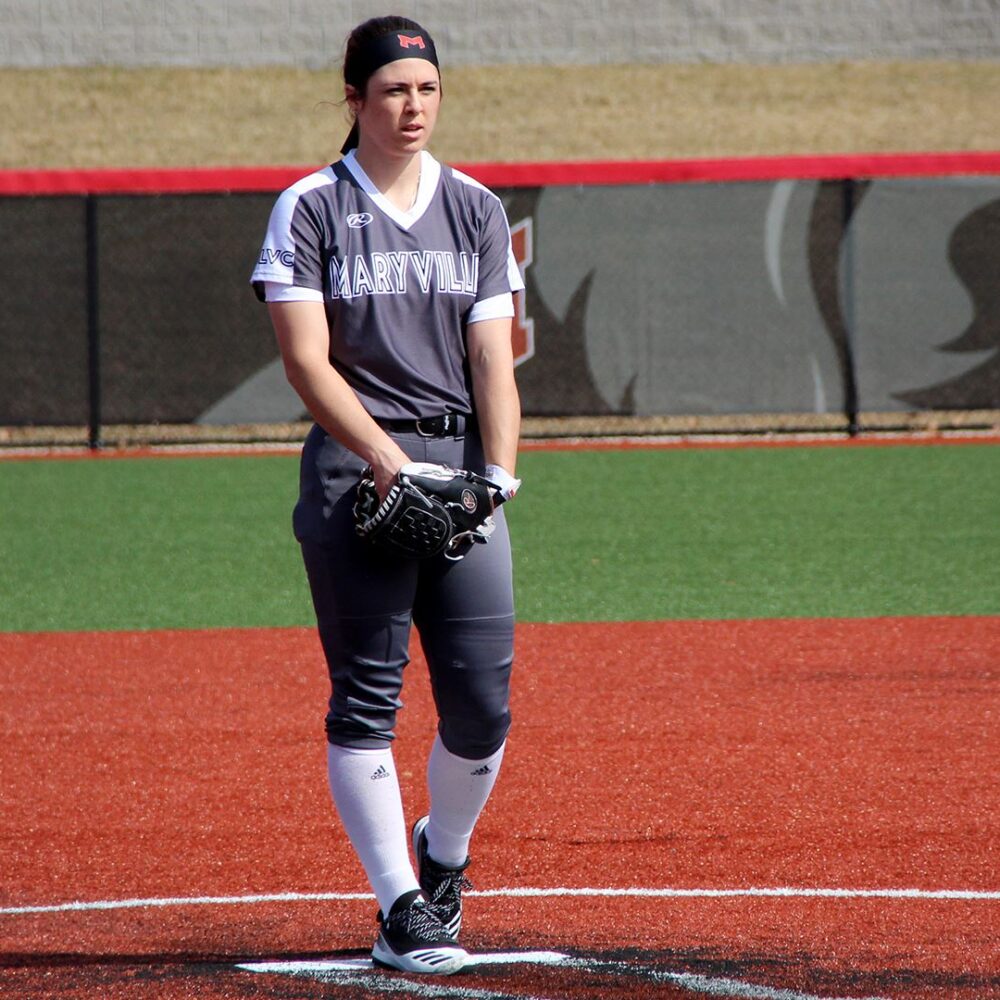 Jim Powers – Coordinator of Athletic Communications
Maryville University senior Alyssa Callans was selected as the Great Lakes Valley Conference Softball Pitcher of the Week for the period ending March 7, 2021.
Callans and the Saints took two of three games this past weekend over Parkside. Maryville split a doubleheader on Saturday by winning the first game 2-0 and then dropped the nightcap 4-1. The Saints won the rubber match of the series Sunday afternoon by a score of 5-0.
Callans threw the programs first no-hitter since Wendy Macias held Rockhurst hitless March 25, 2016. Callans struck out 10 Rangers in facing only three batters over the minimum to earn her first win of the season. She then backed up the no-no with a perfect game Sunday. Callans struck out 14 batters in the Saints victory. She becomes the first Saint in program history to throw two no-hitters.
This is the second time Callans has earned league honors as she won the award April 22, 2019.Print Friendly Version