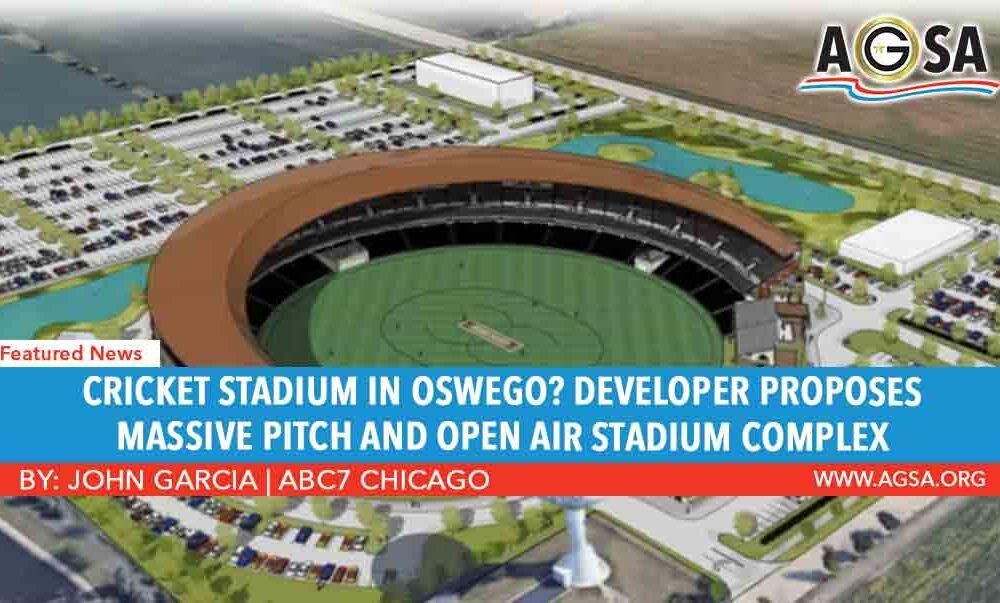 By: John Garcia | ABC7 Chicago
OSWEGO, Ill. (WLS) — It may be relatively unknown in the United States, but cricket is actually the second most popular sport in the world after soccer. Now a developer wants to bring a pitch and stadium to a large plot of vacant land in Oswego.
Developer Paresh Patel has released drawings of the 24,000 seat, open-air stadium he has planned for the western suburb.
"It certainly was an impressive looking facility and one that would bring a lot of attention to Oswego," said Village Administrator dan Di Santo.
Cricket is growing in America. Illinois State Rep. Jennifer Sanalitro has sponsored a resolution asking the Illinois High School Association to recognize the sport.
"I know there is a demand for it. They've got cores of people and it's growing. It's very popular," she said.
The proposed stadium, however, is not popular with some Oswego residents, many of whom will speak at a zoning board meeting Thursday night. Some are also circulating a petition in opposition. They cite concerns including noise from the crowds, lights during evening events, a big increase in traffic on area roads and limited parking, as well as the possibility of an increase in crime near the facility.
"With a stadium of that magnitude coming here in our back yard, the quality of life will be impacted greatly," said resident David Fisher.
"We share some of those concerns," said Di Santo. "We're very early in the process and how we address some of the issues and concerns."
According to the city, the developer expects there to be a professional cricket league in this country and Oswego would be the Chicago area franchise.
After Thursday night's meeting, it could still be several months before the full city council considers the proposal.