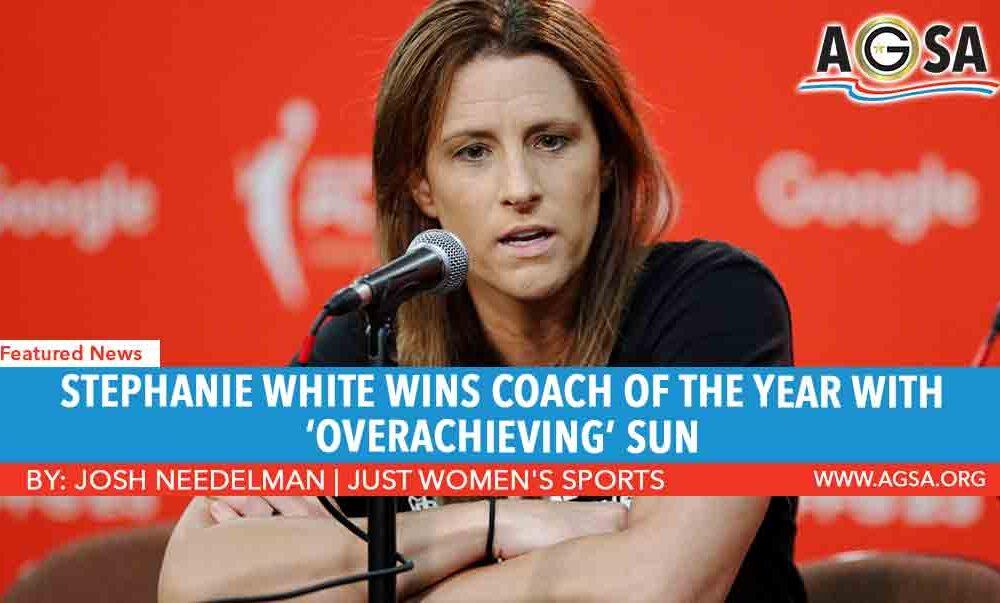 By: Josh Needelman | Just Women's Sports
Stephanie White's first season with the Connecticut Sun has been a success. Now, her work has been formally recognized.
White was named 2023 WNBA Coach of the Year, the league announced Sunday, having received 36 of 60 possible votes. The Sun earned the No. 3 seed in the playoffs after a 27-13 regular season despite significant roster turnover.
"We're honest. We're transparent. We expect a lot, they give a lot, and they expect a lot from each other, and they expect a lot from us," White said in an interview with ESPN. "I think that allows us to, I guess for lack of a better term, overachieve when people think we might not be or would have been in the position that we're in."
The Sun lost Jonquel Jones, the 2021 WNBA MVP, and Jasmine Thomas in the offseason. Then, two-time All-Star Brionna Jones suffered a torn Achilles in June, ending her season.
But Connecticut marched on, with Alyssa Thomas and others leading the way. Thomas averaged 15.5 points, 9.9 rebounds, 7.9 assists and 1.8 steals during the regular season.
"Everyone here has had the expectation that we want to compete for a championship, and that's just our mindset," White said.
The Sun earned their seventh-straight playoff berth, and then beat the Minnesota Lynx, 90-60, in the first game of their opening round series.
"We know their back is against the wall, but we have to play like our back is against the wall every possession as well," White said. "So I'm pleased with how we came out and performed, but I know that game's over and we've got to do that again and we've got to take it to another level."