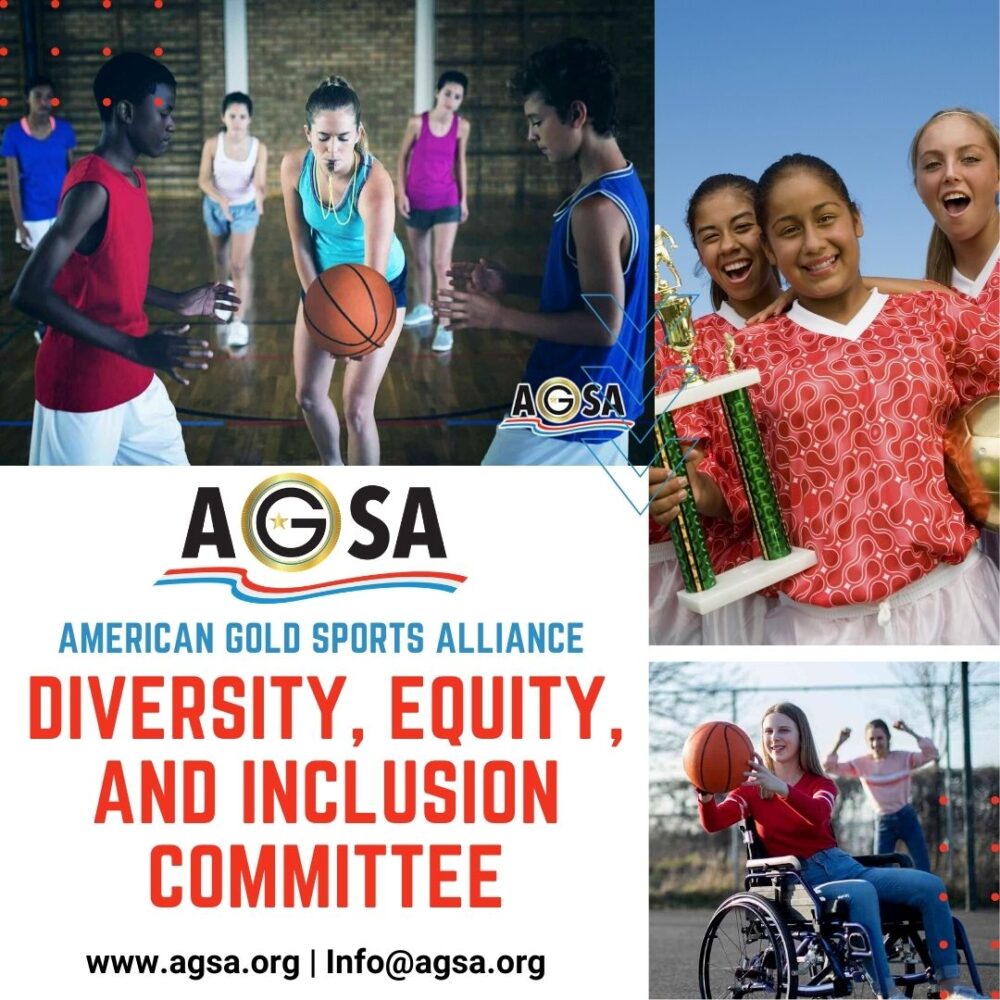 The American Gold Sports Alliance is proud to announce the launch of their Diversity, Equity, and Inclusion (DEI) Committee. AGSA believes in the power of student-athletes to build trust, unity, and togetherness among people from all backgrounds. We also acknowledge that athletics are not immune to the impact of bias or discrimination. We accept that it is our responsibility to take action to reduce the impact of bias and discrimination so that student-athletes of all backgrounds are provided the best opportunity to be successful. 
Diversity, Equity, and Inclusion is about recognizing, respecting, and valuing differences based on ethnicity, gender, color, age, race, religion, disability, national origin, and sexual orientation. These life experiences and personal perspectives make us react and think differently, approach challenges and solve problems differently, make suggestions and decisions differently, and see different opportunities.
By launching this committee AGSA aims to collaborate to provide and develop an environment where student-athletes and employees of every race, ethnicity, gender, sexual orientation, gender identity, religion, nationality, and disability are supported, embraced, and celebrated. "AGSA strives to reduce the impediments to success for all athletes," President Sid Caesar announced, "Every athlete should have an opportunity to excel in their chosen sport, maintain an active lifestyle, and support other athletes who also strive to set a path to success."
The American Gold Sports Alliance encourages and inspires achievement in the world of sports competition by identifying, informing, encouraging, and supporting athletes and student-athletes to excel in their chosen sport, irrespective of their financial status.
If you are interested in joining the American Gold Sports Alliance team or the DEI Committee, contact us at info@agsa.org.
For more information visit our website at www.agsa.org/diversity