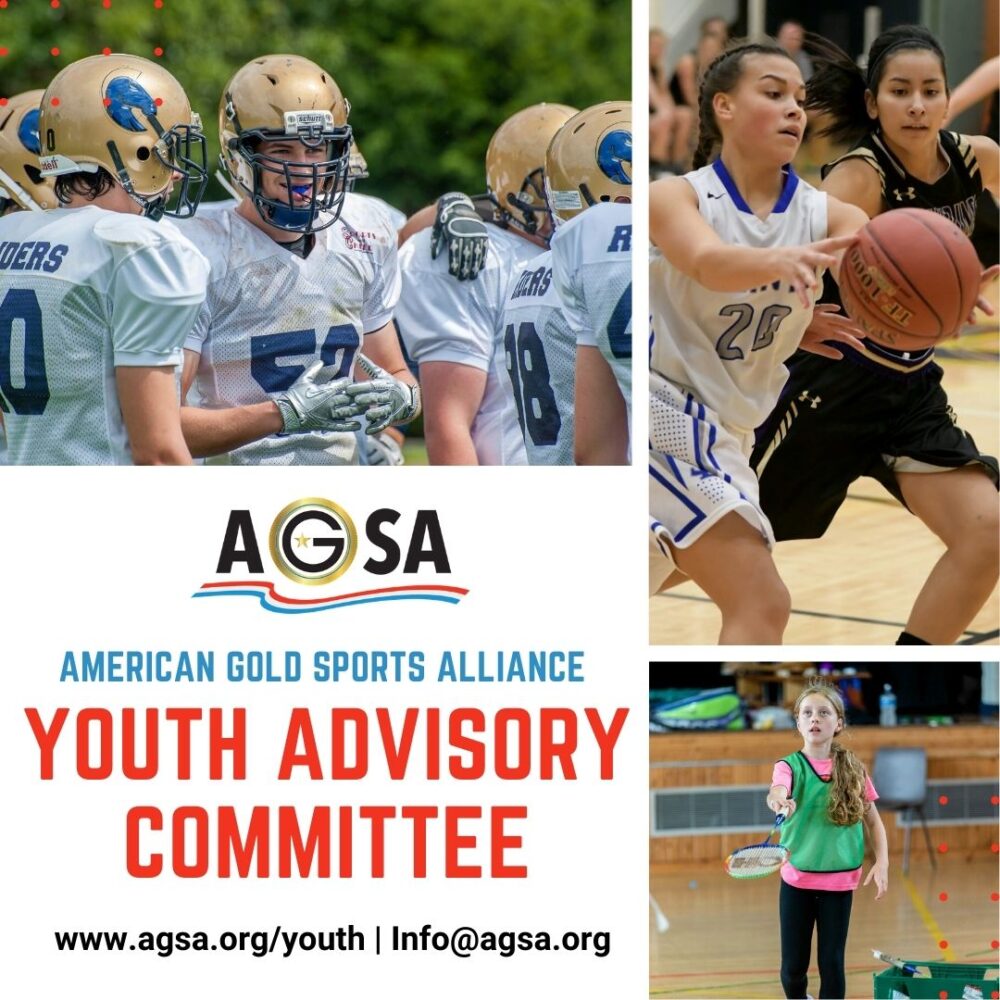 The American Gold Sports Alliance is proud to announce the launch of our Youth Advisory Committee!
The Youth Advisory Committee (YAC) is a sub-committee of the American Gold Sports Alliance. The YAC is comprised of a group of young people who are passionate about youth representation, have a range of experiences in sport and physical activity, and want to make sure that young people have a voice in deciding how opportunities are developed and delivered for their peers. The YAC will provide you with a unique opportunity to work with the American Gold Sports Alliance, our members, and partners to influence how sport for children and young people is better prioritized and coordinated to deliver social change and make a positive, lasting impact.
To learn more or apply to be apart of the YAC visit our website www.agsa.org/youth or email us at info@agsa.org.
American Gold Sports Alliance is dedicated to identifying, encouraging, and supporting student-athletes to excel at their chosen sport, irrespective of their financial status.