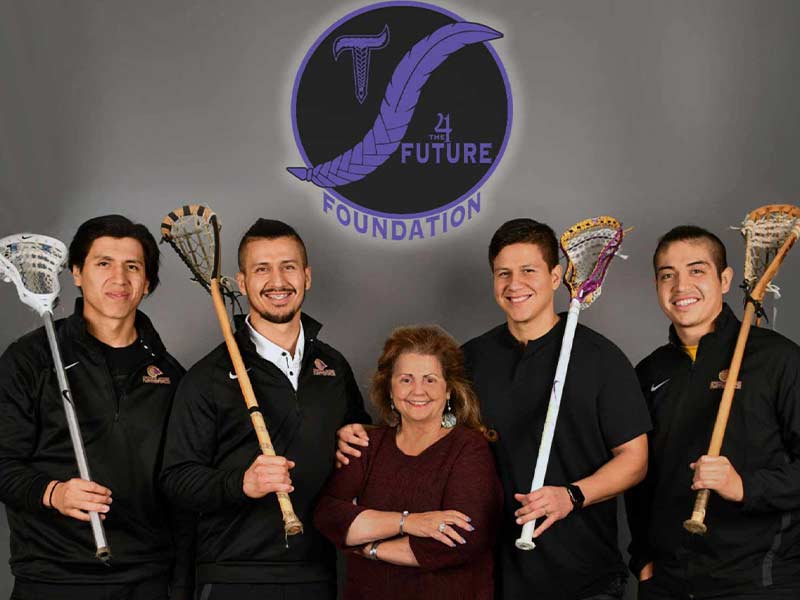 The Thompson Brothers' 4 The Future Foundation inspires youth by encouraging the benefits of an active and healthy lifestyle while promoting the attributes of the student-athlete and a call for generational leadership.
Their focus is on creating programs for indigenous and underserved communities where lacrosse meets culture, to create community-based opportunities that provide a pathway for the next generation to achieve their dreams.
4 The Future Foundation is where sports meets culture. Sharing the roots and values of the Creator's Game with diverse communities, promoting health and wellness, supporting education, embracing our Native American history and traditions, giving back to the community, and honoring the natural world.
4 The Future Foundation is driven by a strong platform of programs.
These programs include: Thompson Brothers Lacrosse Drops, Camps, Clinics and Competitions, Speaking Engagements, Public Appearances, Health and Wellness and Education, Building the Attributes of the Student-Athlete, Special Events, Fundraising, and Community Involvement.