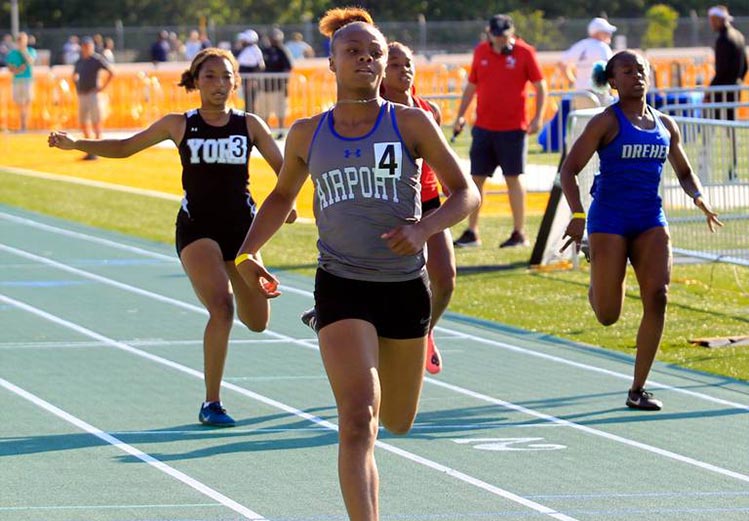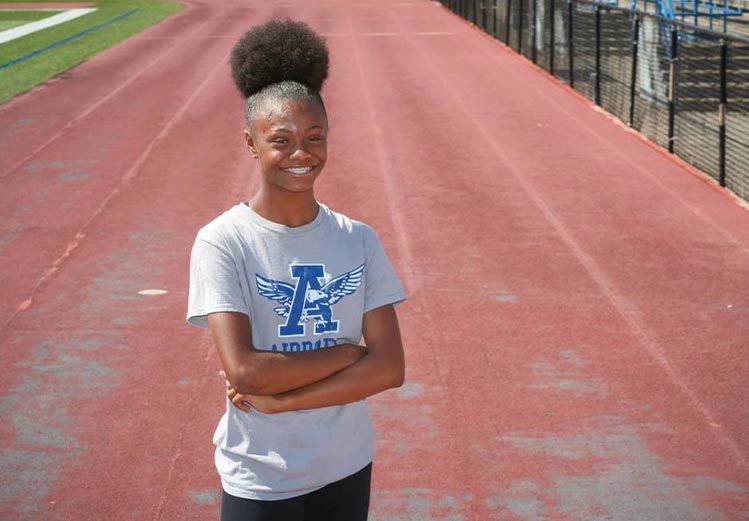 Jayla Jamison is a graduated Junior from Airport High School in West Columbia, South Carolina. The stand out track star is a 3x South Carolina's Gatorade Girls Track and Field athlete of the year (2019-2021) and a 2x South Carolina Player of the Year.  At the time of her selection, Jamison's season-best 200 time of 23.65 seconds ranked No. 21 nationally among high school competitors in the event in 2021. She was one of two female athletes in the country to rank in the top 65 nationally in the 100, 200, 400, and long jump.
Jamison has also maintained a weighted 3.34 GPA and has volunteered on behalf of Special Olympics.
She is passing up her senior year in high school to enroll at the University of South Carolina and run for the Gamecocks' track and field program.
Just this yearm Jamison won in the long jump and the 100, 200 and 400 meters in the 2021 S.C. track and field championships. She was the lone Airport runner who placed in the meet and helped the Eagles to a third-place finish in Class 4A. Jamison's four state championships give her 12 for her career. She won four events in 2018 and 2019. Had last year's championships not been canceled because of COVID-19, she would have likely added to her total.
We are very excited to have her as our August Athlete of the Month!