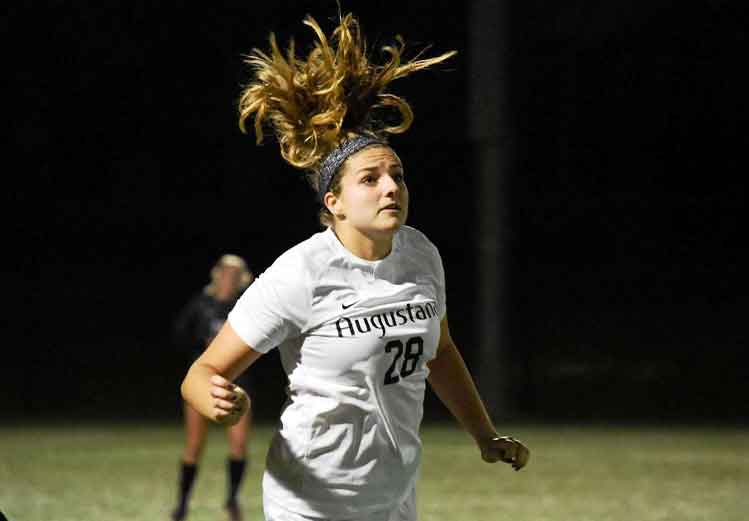 We are so excited to announce our first DUAL Athletes of the Month, Anna and Molly Fank!
Anna Fank is a native of Wheaton, Illinois, and attended Wheaton Warrenville South High School. She continued her soccer career at Augustana College where she was a first-team All-CCIW selection  and a United Soccer Coaches All-Central Region honoree three years in a row.
Anna she currently resides in Italy where she plays for for REVER Roma in the Series C division of Italian Women's Soccer this summer!  She played her first game on September 19th and scored the winning goal in a 2-1 match!
Fank majored in teaching Spanish at Augustana, which may explain her quick grasp of Italian on display in this video interview after her goal.