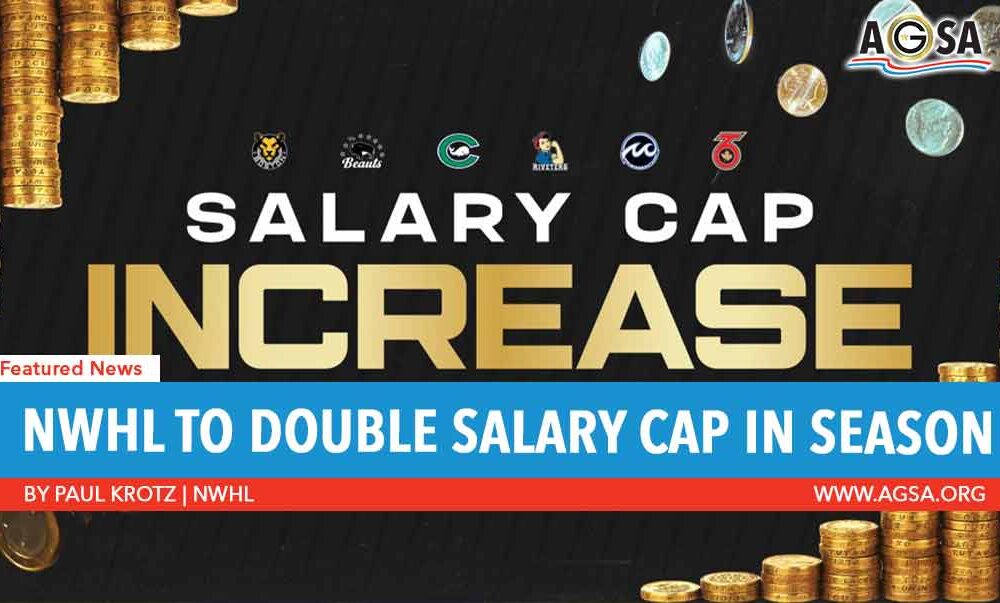 Financial Commitment Increases from $150,000 to $300,000 per Team in 2021-22
April 28, 2021 (Brooklyn, N.Y.) – The National Women's Hockey League today announced a substantial salary cap increase for its seventh season in 2021-22, doubling it from $150,000 to $300,000 per team. The breakthrough terms were announced by Commissioner Tyler Tumminia.
"The NWHL is committed to its vision of providing opportunities for elite women's hockey players to earn a living playing the game they love," said Tumminia. "This increased investment by ownership, especially following a challenging and shortened season, is a significant step forward and exemplifies the strength of our league and our developing business model as we continue to advance professional women's hockey and inspire the next generation of female athletes."
The league's sixth season was a record-setting campaign for sponsorship activation, bringing in more corporate partners than ever before and securing the largest individual sponsorship deal in NWHL history with Discover. The Isobel Cup Playoffs were televised across the United States for the first time on NBCSN with average audiences of over 100,000 per game, while online audiences on the league's streaming platform, Twitch, produced over 2 million views and generated a 260% increase in year-over-year following.
A salary cap of $300,000 per team represents the highest figure in league history dating back to 2015.
About the National Women's Hockey League (NWHL)
Established in 2015, the NWHL was the first professional women's hockey league in North America to pay its players. The mission of the league is to fuel the continued growth of the sport and brand of pro women's hockey. The league is made up of the Boston Pride, Buffalo Beauts, Connecticut Whale, Metropolitan Riveters, Minnesota Whitecaps, and the Toronto Six. Visit NWHL.zone and follow on Twitter and Facebook @NWHL and Instagram @NWHL.zone.
Media Contact
Paul Krotz
647-505-8010
MORE NEWS
NWHL ANNOUNCES 2021 AWARD RECIPIENTSAPRIL 28, 20212021 NWHL DRAFT SET FOR JUNE 29 ON TWITCHAPRIL 26, 2021NWHL ANNOUNCES FINALISTS FOR 2021 AWARDSAPRIL 22, 2021GOLD MEDALIST COLLEEN COYNE JOINS THE NWHL'S BOSTON PRIDE AS PRESIDENTAPRIL 19, 2021KATIE GAUS TO HOST OFFSEASON OPEN ICE SERIESAPRIL 14, 2021