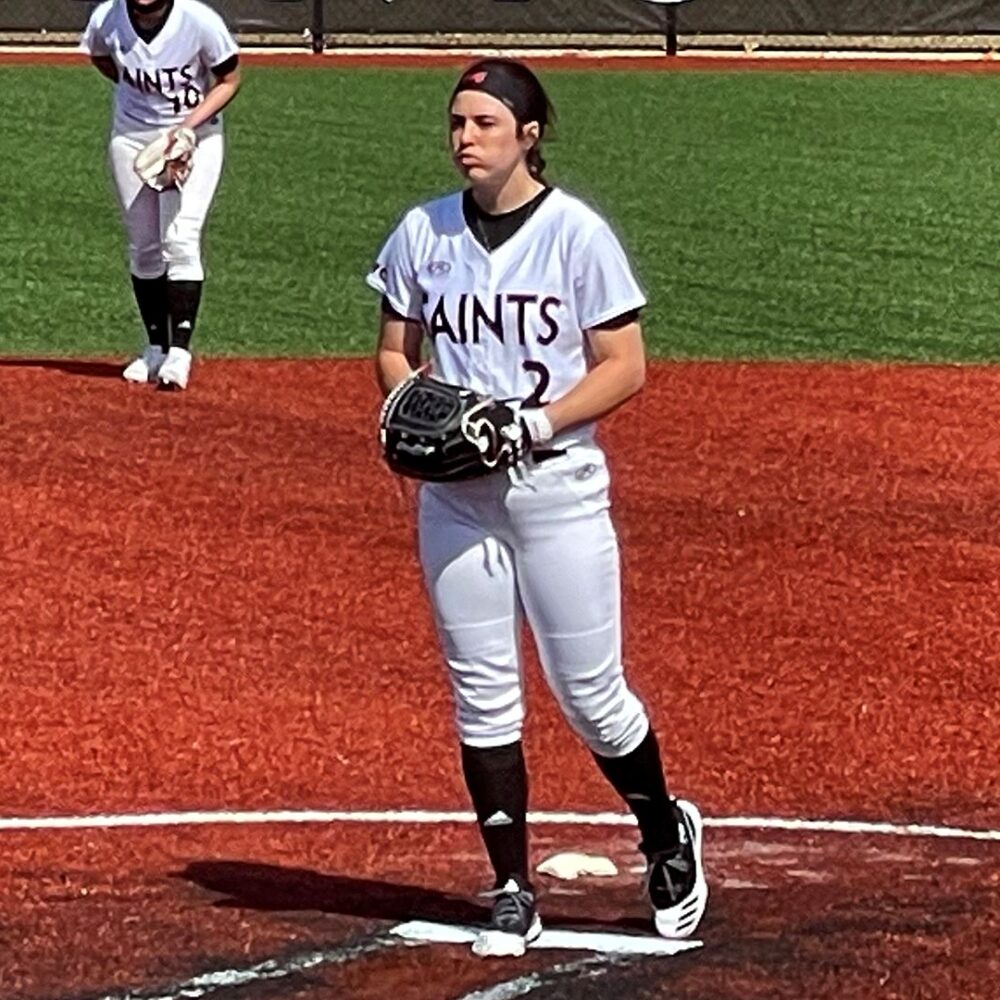 Jim Powers – Coordinator of Athletic Communications
St. Louis – For the second consecutive day, Alyssa Callans tossed a no-hitter to lead the Maryville softball team to a 5-0 win over Wisconsin-Parkside Sunday afternoon at the Maryville Athletic Complex. Callans was perfect on the day in striking out 14 Rangers and not allowing any Parkside base runners to help the Saints win the weekend three-game series.
Game One:
The Saints grabbed an early lead in the home half of the second as Taylor Shingler and Brooklyn Moore each collected runs batted in as Maryville raced out to a 2-0 advantage. Melanie Nelson added the Maryville lead in the third as she ripped an inside the park home run into the left center field gap to extend the Saints lead to 3-0. The Saints picked up runs in the fourth and fifth innings as Shaina Kmetz and Lexi Touchette each hit sacrifice flies to extend the Maryville lead to 5-0.
 
With the perfect game, Callans becomes the first Saint in program history to throw two no-hitters. This is also the second time in her career that she has thrown a program high 14 strike outs in a single game. Callans now has a program-high 413 strike outs in her career after this weekend's contests.
 
Winning Pitcher: Callans (2-1)
Save: None
Losing Pitcher: K. Akey (1-2)
Hitting leaders: Melanie Nelson – 2-for-3, HR (1), RBI, two runs scored
                           Shingler – 2-for-3, RBI
 
Records:
Maryville – 2-3
Parkside – 4-6
 
Up Next: Maryville opens Great Lakes Valley Conference play Friday, March 12, as the Saints welcome Quincy to the Maryville Athletic Complex. First pitch is slated for noon.